Hello!
The theme of my radio show on September is African music, welcoming Casamance-san who is a musician from Senegal!
今月のラジオゲストは、アフリカ・セネガル出身のミュージシャン、カサマンスさんです!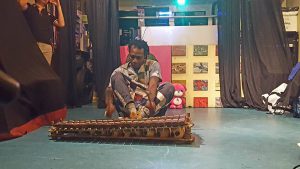 He came and play African instrument "balafon" at DISCOMAGIC last month!
実際彼は、先月私の主催イベントDISCOMAGICにて、バラフォンを演奏してくださいました!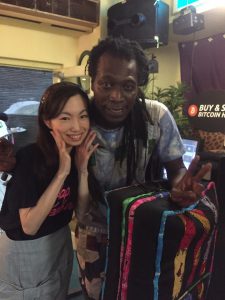 On this radio, he is talking about the relationship between African music and disco music, disco in Africa, the memory when he played African music with Prof.Ryuichi Sakamoto, and so on.
Also you can listen to African music that he plays!
今回のラジオでは、アフリカ音楽とディスコミュージックとの関連、アフリカでのディスコ、そして坂本龍一氏とアフリカ音楽を演奏した時の思い出など語ってくださいました!!
こちらより、どうぞお聞きください^^